12 Apr

Transitioning to Zero ZnO: are pig producers making the change?

By Silvia Fuochi, Swine Tech & Sales Italy, Phileo by Lesaffre, and Keith Norris, Swine Tech & Sales UK & Ireland, Phileo by Lesaffre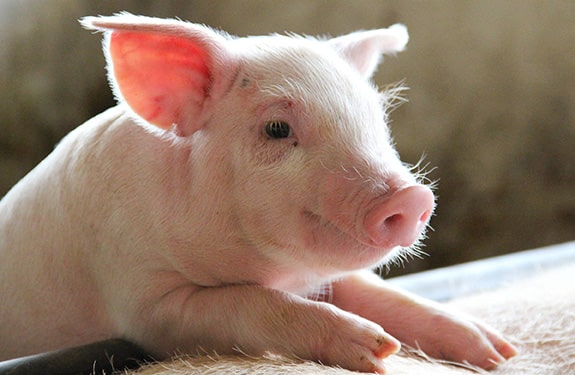 Do pig producers in different parts of Europe anticipate the same to the upcoming ban of high zinc oxide (ZnO) levels? In part 6 of this article series, we ask two experts from Phileo to learn how things are going in Ireland, the UK and Italy.
What is the current ZnO situation in your regions?
What we see in the Ireland and the UK is that ZnO is still widely used at therapeutic levels, in combination with antibiotics. So we can certainly increase awareness here. The UK's Veterinary medicines directorate has agreed that zinc oxide products that are QP (Qualified Person) released, and therefore in the supply chain before 26th June 2022 can continue to be used until the end of their shelf life. This has pushed back the banning of zinc oxide produced before 26th June 2022 in feed until 2024. This may lead to the stock piling of zinc oxide. It's allowed farmers some breathing space to prepare for the banning of zinc oxide. However, an increasing number of farmers have made changes and for example only use ZnO in creep feed and started to use certain feed additives, along with good management and biosecurity. In Italy, the main players in the pig sector, feed producers and integrators, are actively working on reducing ZnO, as well as antibiotics, and how an increased focus on farm management, biosecurity and nutrition (such as the use of probiotics and postbiotics).
Phileo has developed the Program zero ZnO. What does it do?
When we speak to farmers and nutritionists in our regions and the ZnO challenge they have, we introduce them to our Phileo's Program Zero ZnO. This is a unique multi-stage approach program that includes a yeast probiotic (Actisaf®), a yeast postbiotic (Safmannan®) and a functional yeast extract (Prosaf®). This program allows for removal of high inclusions of ZnO, as well as antibiotics as a result of an improved microbial population to benefit the piglet's health and feed efficiency, a reduced pathogen pressure and an increased feed intake, needed for gut development and lifetime performance of piglets.
Do you only focus on piglets in this program?
While piglets are the main target, the sow is just as important. We therefore also recommend paying extra attention to the nutrition of (pre-)lactating sows. This is because the piglets' microbial colonization starts in the birth channel followed by the direct environment after birth. This means that the sow's health status is very important. Not only to produce a healthy and vital piglet, but also to stimulate a healthy microbiota in the piglet's intestinal tract. Adding live yeast to the sow's diet influences the sow microbiome, directly impacting the microbial composition in her offspring as well.
What are the experiences with this program in practice?
In Ireland and the UK, we have a group of farmers that are using live yeast products post weaning and sow rations and manage to successfully reduce the use of ZnO. One of our clients for example is using Actisaf® and Safmannan® for 6 weeks post weaning and has no problems with diarrhoea in his piglets. Also in Italy, an increasing number of pig farmers are joining Phileo's Program Zero ZnO. Farmers are seeing the benefits from other farmers and trials we carry out in different regions. A recent trial in Italy showed that piglets supplemented with Actisaf® and Safmannan® shows performance results close to piglets eating a diet supplemented with therapeutic ZnO levels, while mortality rate was decreased.
What else can farmers change to reduce ZnO?
A nutritional program is an important tool, but also part of a holistic approach. Increased birth and weaning weights and good sow management are some of the key elements that determine the success of our feed additives. But also proper creep feeding, good water and colostrum intake, high biosecurity, using an all-in all-out system and reduction of stress are important measures a pig producer can take or improve to further increase health of their animals, and hence reduce the need to use high levels of ZnO and antibiotics. Successfully reducing ZnO and antibiotics is a true multifactorial approach, and this is also what we recommend to our clients.

Program Zero ZnO
Phileo has developed the Program Zero ZnO to bring solutions to pig farmers to successfully make the transition to zero (therapeutic) zinc. The program focuses on 3 pillars that include: strengthening the microbiome, reducing pathogen pressure and enhancing feed intake.