25 Jul

Sampling: a vital control in pellet manufacturing

Mohamed MAMMERI, PhD, Global Product Manager, Phileo by Lesaffre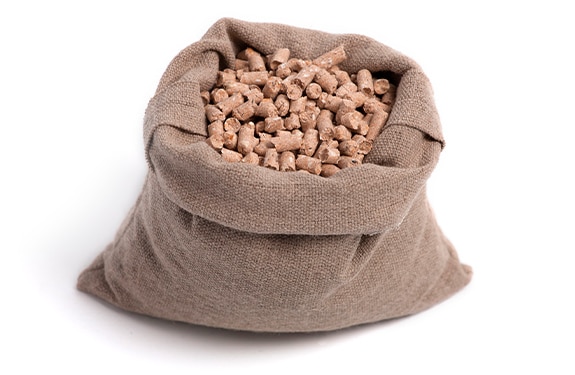 Phileo by Lesaffre is committed to providing customers with a wide range of highly effective yeast probiotics, researched and developed according to extensive trials evidence and practical user experience. Supported by the company's Feed tech Service, Phileo's constantly improving product portfolio gives both feed manufacturers and farmers access to consistent and reliable performance results under even the most demanding pelleting procedures.
Feed tech Service has a precise tailor-made approach to pellet manufacturer, says Phileo by Lesaffre feed technologist, Alix Hemdane. This includes applying the best possible sampling procedures to all pelleting operations.
Importance of sampling during pelleting process
Sampling is the most important activity in achieving good pellet quality control, with no analysis able to be better than the sample from which it is taken. Following proper sampling procedures is therefore essential when evaluating product quality.
Sampling errors, when they occur, are often due to the diversity of the items which are being inspected, the random nature of the sampling process and the way in which the sampling plan is operated.
Well-planned approach
"Adopting a well-planned approach to the process enables individual samples to deliver the precise information that is required," said Alix Hemdane. "While a properly planned sampling operation may enable the compliance status of a product to be assessed with great accuracy, proceeding without an appropriate plan could make it impossible to reach a reliable compliance judgement."
Key measures, taken to minimise sampling errors in the feed industry, include using good procedures and the right equipment. It is also important to ensure that samples are taken in sufficient quantity to enable all necessary tests to be carried out.
Sampling procedures should be based on clearly defined objectives and standards, with the purpose of the required analysis being fully stated and understood before the process begins.
It is vital to use appropriate sampling equipment to avoid the risk of introducing contamination into the process. You obviously wouldn't use lead containing materials, for instance, when collecting samples for lead content analysis.
Good examples of appropriate sampling equipment include grain probes (slotted, open-handled or open-handled spiral); pelican grain samplers; tapered bag triers; double tube bag triers; single-tube, open-ended bag triers, bomb or zone samplers.
Maintaining sample integrity
In addition to collecting samples in sufficient quantity for testing, it is important to avoid any splashing or wastage during collection and analysis as this could invalidate the final result.
Samples need to be representative of the whole tested product, rather than taken from a small or selected area. If samples aren't representative of the whole, the results of the final analysis can be skewed.
Precautions must be taken to maintain the integrity of the sample through to the laboratory process, once again avoiding any form of contamination at any stage.
"Sampling procedures and rules play an important part in our regular training programmes for customers," said Alix Hemdane, adding that the aim is to ensure that all training activities identify the best sampling approaches, according to the questions being asked.
While samples are often collected during pelleting to confirm the feed mill in question is producing the correct diet, there are many other production points and plant locations where samples may need to be taken. The most accessible locations are from the pellet die, the cooler deck, and the finished feed during bagging or loading.
Robust and efficient sampling
Another extremely important factor is to ensure that samples are correctly processed before being analysed in the laboratory so that results are not biased.
"Dividing samples before laboratory analysis is essential," said Cécile Sampsonis, PhD, Products Formulation Manager, Phileo by Lesaffre, adding that this is an integral part of robust and efficient sampling. "Good sampling practices must always be applied in the laboratory."
The ultimate reason for good sampling is to ensure that all diets are formulated exactly as planned, to meet the specific requirements of the animals for which they are intended, added Alix Hemdane.
"That's our core objective within Feed tech Service, which is dedicated to applying the highest possible standards to all aspects of the value chain, from feed to food," she said.
References available upon request.