15 Apr

Phileo by Lesaffre granted EU Renewal authorisation for Actisaf® Sc47 for calves for rearing

Dr Valentin Nenov, Global Species manager Ruminants, Phileo by Lesaffre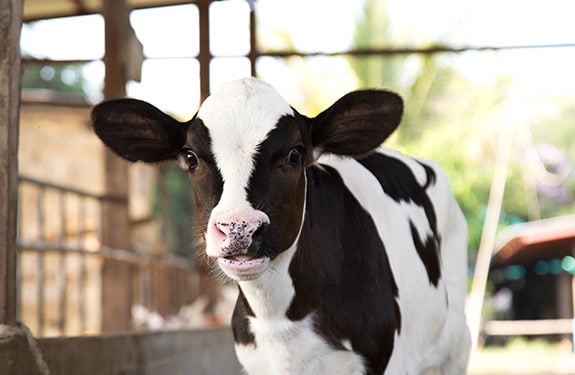 Already sold with proven benefits in many different countries around the world, Actisaf® Sc47 strengthen its position in EU thanks to its renewal authorisation for calves for rearing since March 2021. This reference yeast probiotic is a firework of health and performance benefits for farmers.

Actisaf® Sc47 (Saccharomyces cerevisiae CNCM I-4407) granted EU Renewal authorisation for calves for rearing is designed to meet the needs of feed manufacturers, farmers and consumers and at the same time showing clear benefits for the wellbeing of animals.
Calves get off to a great start with Actisaf® says Dr. Valentin Nenov, Phileo Global Species Manager. «This renewal authorization is specific to calves for rearing, from birth until 4 months, continues Dr. Nenov.
In recent years Actisaf® has proven its efficacy in multiple research and field trials. This was the right moment to proceed with a meta data analysis of all trial data conducted in recent years. It confirmed the main benefits observed in calves are as follow:
Supporting rumen development
Reducing digestive disorders
Limiting problems associated with weaning
Earlier start of consuming concentrates and forage,
Ensuring smoother transition from liquid to solid feed
Improving feed efficiency and zootechnical performance (ADWG, FCR) for sustainable calve sector.
In a Czech trial the treated calves improved (P < 0.10) their weight gain of 100 g per day compared with the control calves. The feed conversion ratio also significantly (P<0.05) improved by the supplementation of Actisaf® in the starter feed. Weight gain of calves tended to be higher (P < 0.10) with the use of Actisaf® during the whole rearing period in solid feed and/or milk feed.
The minimum dose for registration is 1.5 x 109 CFU/kg of complete feed or milk replacer and the recommended dose is 0.5 to 2 g/calve/day.», continues Dr. Valentin Nenov who adds that Actisaf® Sc 47 is now authorized for 13 subspecies including dairy cows, cattle for fattening, calves for rearing, lambs for fattening, dairy goats, dairy sheep, dairy buffaloes, sows, piglets (weaned), pigs for fattening, rabbits for fattening, non food-producing rabbits, and horses. This makes that Actisaf® Sc 47 the reference yeast probiotic for multiple species at different life stages.