07 Feb

Selsaf®, Phileo's nutritional solution enriched in selenomethionine and selenocysteine soon to be produced in Valladolid, Spain.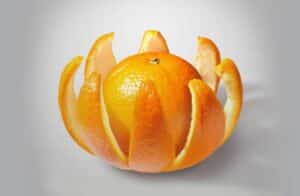 Lesaffre investment in a new factory in Valladolid
Valladolid, Spain (February 03, 2022) – An integral aspect of sustainability is the responsible local sourcing of raw materials and ingredients. Committed to a sustainable agrifood industry and to answer the growing demand, Phileo by Lesaffre is pleased to announce the Lesaffre investment in a new factory in Valladolid for the production of Selsaf®, Phileo's nutritional solution enriched in organic selenium.
Last fall the construction of a new factory began and the first phase is expected to be completed next summer. For the year 2023, a second phase of investments is planned that will allow the increase of the productive capacity in the face of the growing demand for these solutions.
"The new facilities dedicated to the production of Selsaf® aims of satisfying a growing demand for these products in Europe, Africa and the Middle East and allow for local sourcing, says Claire Jollet, Western Europe Director of Phileo by Lesaffre. We hope to start delivering from the new plant by the end of the year."
Selsaf® helps the body against oxidative stress (which is detrimental to animal performance), both in the short term (thanks to the selenocysteine) and in the long-term (due to the selenomethionine) and boosts natural defenses of animals.
This dual protection leads to dual benefits to farmers and consumers. For farmers, Selsaf® supports animal health (better embryo viability and survival rate, more selenium transfer to offspring, less morbidity) and increases animal performance (higher feed efficiency, growth performance, laying intensity…).
In reducing the oxidation, and therefore the rancidity of animal-derived end-products, Selsaf® also brings a lot of benefits to consumers, with more selenium in meat, milk and eggs, and more food pleasure with increased meat quality (less drip loss, increased juiciness and tenderness).
"Our standardized production process and quality certifications guarantee a high concentration of organic selenium and a consistent active seleno-compound profile, with 2/3 selenomethionine and 1/3 selenocysteine and other active seleno-compounds, says Marcos Jerez, Country Manager Spain & Portugal. Thanks to its excellent bioavailability, Selsaf® allows better selenium assimilation to enhance resistance against oxidative stress by boosting glutathion peroxidase activity and enrich Se concentration of meat, dairy & eggs for the consumer. All Selsaf® benefits are supported by a lot of field and scientific trials, he continues, Sefsaf®3000 always arrives at the top of the results when compared to other mineral and organic selenium sources."
About Phileo
We daily support our partners, from global industry players to family farmers, in their transition towards sustainable good practices. With them, we develop tailor-made solutions for preventive care allowing a limited and responsible use of antibiotics by mastering microbiota and immunity. Our shared ambition is to raise healthy animals while sparing planet resources and energy. Our rich collection of proprietary probiotic strains allows us to develop evidence-based solutions taking into account animal species' diversity ranging from pets, livestock, poultry, fish to insects to overcome the increasing complexity of food production.
Let's act with nature for animal care
About Lesaffre
A key global player in fermentation for more than a century, Lesaffre, with a 2,2 billion euro turnover, and established on all continents, counts 10,700 employees and more than 85 nationalities. On the strength of this experience and diversity, we work with customers, partners and researchers to find ever more relevant answers to the needs of food, health, naturalness and respect for our environment. Thus, every day, we explore and reveal the infinite potential of microorganisms.To nourish 9 billion people, in a healthy way, in 2050 by making the most of our planet's resources is a major and unprecedented issue. We believe that fermentation is one of the most promising answers to this challenge.
Lesaffre – Working together to better nourish and protect the planet