08 Jan

Feed tech Service: providing expert support to Phileo's customers

Top quality product development and high-level technical support goes hand-in-hand in enabling Phileo by Lesaffre to deliver valuable new yeast-based solutions to farmers across the world.

by Mohamed MAMMERI, Global Product Manager, Phileo by Lesaffre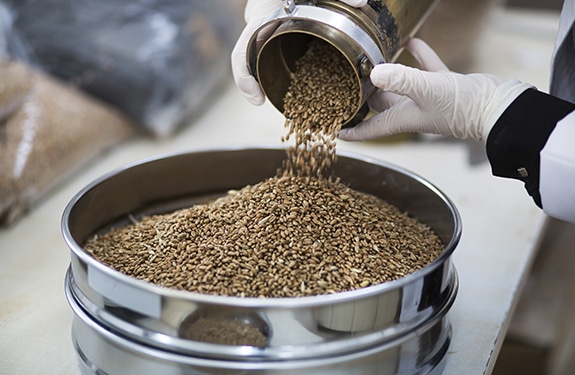 The development of new generation Actisaf® Sc 47 HR+, created in response to the increasing technology demands of modern feed manufacturing, was closely aligned with the setting up of Phileo's Feed tech Service.

The new generation product carries high resistance to the main stress factors associated with modern pelleting, such as compression and friction, temperature, moisture, and compatibility with acids.
Feed tech Service, meanwhile, helps to ensure customers are given the training and support they need in order to benefit fully from the high resistance qualities of Actisaf® Sc 47 HR+.
Phileo makes its expertise accessible to customers through training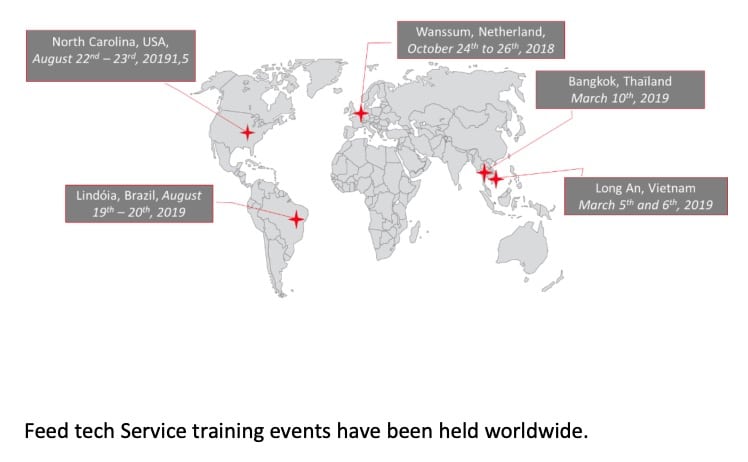 The new service was devised by Phileo's R&D specialists, working with industry experts to develop an information and support solution for customers to use as they address the challenges attached to today's production processes, especially during pelleting.
The experience and expertise behind Feed tech Service, was drawn from many years of Phileo-based R&D, aligned with a strong global network of field specialists.
"Feed tech Service gives customers a clear view of the multi-function resistance qualities of Actisaf® yeast probiotics in feeds, focusing on how they apply to each company's own pelleting conditions," said Alix Hemdane, International R&D Feed Technologist Engineer, Phileo.
"By creating this level of personal attention and support, we are also able to offer a customised service to businesses, providing them with innovative solutions and an expert service."
Feed tech Service training events have been completed across the world during the last two years, including: Europe (Wanssum, NL, October 24-26, 2018); USA (North Carolina, August 22-23, 2019); Brazil (Lindóia, August 19-20, 2019 ), and Asia (Bangkok, Thailand, March 10, 2019 and Long An, Vietnam, March 5-6, 2019).
Rich training program, built on partnerships with global food technology experts
Training is an opportunity to give customers innovative solutions to their specific needs, providing them with Actisaf® Sc 47 HR+ new generation, backed by the right technical tools and the guidance to help them face the various challenges attached to all production processes.
The main training topics include examining how to produce a good quality pellet; looking at potential feed processing constraints; appreciating the beneficial use of Actisaf® HR + new generation during the pelleting process and understanding how Feed tech Service helps customers.
There was also a major focus on practical demonstrations and training in groups. This included analysing modern processing equipment and the recent changes that have taken place; studying which processing factors are essential for modern feed production and exploring the testing of pellets according to the required quality parameters.
The training events also provided an opportunity for customers to ask questions and participate in discussions with other manufacturers, facilitating a valuable exchange of experiences and practical lessons.
Training events featured independent consultants, feed industry specialists and University scientists, including:
Eric Vissers, Process Technologist, Feed Design Lab, The Netherlands.
Dr. Adam C Fahrenholz, Ph.D., Feed Manufacturing, Prestage Department of Poultry Science, CALS, North Carolina State University, USA.
Fernando Reizer, Feed Manufacturing Consultant, Brazil.
Training opportunities were also initiated by Phileo's Feed tech Service team, in collaboration with external experts, to address plant-specific requests from individual customers.
The next step in answering customers' needs
"Based on positive feedback from our trained 'graduates', we've decided to go a step further, customising each training demand and varying our programme from one producer to the next," said Alix Hemdane.
"To do this, we will organise customised visits to clients, providing tailor-made solutions for each one. Training support will, as a result, become even more personalised, resulting in targeted recommendations and the increased optimisation of customers' production processes."