11 May

Exciting future for pet health and welfare

Dr Rodolphe Rabot, DVM • Global species manager for Pets and Horse • Phileo by Lesaffre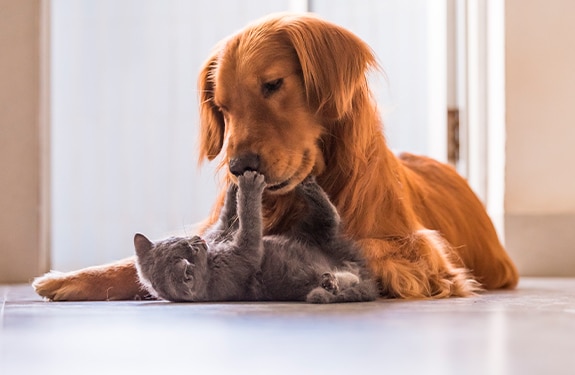 The more we learn about the added value impact of yeast probiotics and paraprobiotics on pet health and welfare, the more exciting the future becomes for pet kids, according to Phileo by Lesaffre.
While the inclusion of yeast ingredients in pet foods is already recognised as a source of improved gut health and enhanced immunity, researchers are starting to explore the impact of paraprobiotics across an ever-increasing platform of health benefits.
This is shifting the focus of research attention beyond gut health into such areas a skin condition, oral cavity and liver function. New research is also focused on key metabolisms, such as lipid and glucose.
Despite accepting that such new impacts will take time to confirm, Phileo sees them as an 'exciting hope' for the health of future pet generations, always provided that emerging solutions are based on top grade yeast strains and produced according to high quality processes.
"Advances led by true yeast product makers will always be based on their own carefully developed strain library, containing thousands of genus, species or varieties," said Dr Rodolphe Rabot, global species manager for pets and horses for Phileo.
"The more strains you have available for selection, the more chance you have of finding the right specific metabolic pathway to display the phenotype you are looking for. By definition, of course, the more time you will also need in order to be successful."
In the past, making successful selections involved screening candidates on a painstaking day-by-day or month-by-month basis until the developer got it right. The process is much quicker now with modern robots capable of screening 20,000 yeast strains in a little as 10 weeks.
Selection experience remains key to good products, however, alongside high level processing skills.
"When you find a champion race horse, you still have to train it to follow your commands," said Dr Rabot, "and we apply the same approach to yeast making. This is not a chemical industry but a process based on live materials and the rules of nature. As a result, the live and natural ingredients we work with will orient their metabolism and modulate their growth according to the environment we create.  Managing these factors takes experience, time and extreme care.
"Processing mastery is a key success requirement, therefore. It must be designed to secure product specifications from a live material in such a way that the maker can guarantee the delivery of a targeted biological benefit to pets, and be able to do so, again and again, on a large volume basis.
"This specifications guarantee is of crucial importance to pet parents, for whom product transparency and traceability are 'do or die' requirements."
For Phileo, that means basing all research and production on primary yeast ingredients, driven by the belief that this puts the company's products a long way ahead, in terms of value and potential impact, of similar looking items which are derived from spent yeasts.
"Primary yeast ingredients are better than spent yeasts for several reasons, such as safe and controlled production, purity and traceability, absence of contamination, metabolic activity, protein value and beta glucan content," said Dr Rabot.
"Pet foods which use primary yeasts are therefore significantly better for pets in their delivery of a number of important benefits, such as improved gut health and enhanced levels of immunity."
Products based on spent yeasts still dominate the yeast-based pet food market, however, due largely to cost considerations. Nevertheless, with the spent yeast share of product sales falling from 91% to 82% between 2005 and 2015 (estimated on label declarations from Mintel), there is some evidence of an emerging awareness among pet parents that spending a little more to source primary yeasts is worth the extra expense.
"Spent yeast strains are specifically developed for use by the brewing industry," said Dr Rabot. "Most spent yeasts will have completed eight to nine successive beer processes before being passed on to a pet food manufacturer. They will inevitably have lost their metabolic activity during that time.
"Primary yeast strains, in contrast, are selected to deliver carefully targeted benefits, including the improvement of both human and animal health.  They therefore enter pet food production with their metabolic activity still fresh and intact."
Even with top quality ingredients, developers need to be constantly innovative in their creation of new pet health and welfare solutions.
"Testing the health benefits of new products on cats and dogs is more complex than when dealing with production animals," said Dr Rabot. "Working with pet parents and pet kids requires more caution, and rightly so.
"Thankfully, recent advances in the so-called 'technic-omics' have opened valuable testing and analysis doors for developers, giving us increased access to thousands and thousands of data to interpret.  
"The challenge today, indeed, is to sort relevant and non-relevant findings within an unbelievable mass of data. In relation to functionality, metabolomics is proving the most interesting advance, providing us with dozens of analytical items, drawn from blood, urine and faecal samples.
"Finding good new solutions isn't just a matter of science, however. You also need to understand the meaning of what you are seeing during the analytical process, and that takes experience."
The final piece of the jigsaw centres on knowing how best to present probiotics or paraprobiotics to pets.
"Recent studies show that the timing of product administration must be well thought out," said Dr Rabot, adding that wrong timing could limit the health impact of the product.
The way products are treated during manufacture is also important. For example, live organisms are destroyed by extrusion heat or water activity, which seriously affects population numbers and makes their health-giving activity impossible.
"A lot of so-called probiotics are, in fact, not active on kibbles, or are not the ones which are claimed on the label," said Dr Rabot.
"The core message for pet parents, therefore, is that while yeast probiotics or paraprobiotics clearly offer great health benefits to pets it is vital to know the ingredients on which new health solutions are based and the processing systems through which they've passed, before giving them to your pet."