27 Sep

Customer results boost Actisaf® Sc 47 HR+ new generation reputation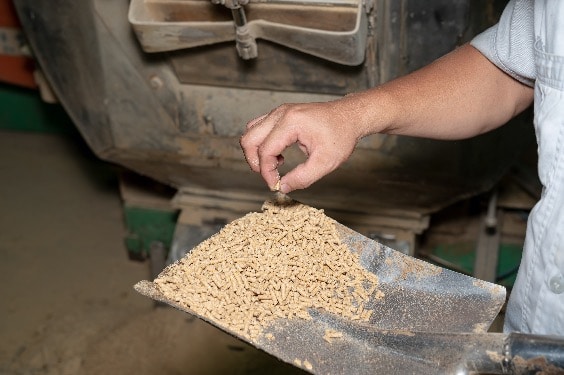 Customer experience of Actisaf® Sc 47 HR+ new generation has confirmed previous trials evidence of the live yeast probiotic's highly effective performance in the face of modern pellet processing demands.
User feedback from companies in Europe and Asia has enhanced the product's reputation, building on the results of 125 pilot trials, carried out before the new generation version was launched in 2018, and the 17 industrial assessments that followed in early 2019.
Western European assessment
One major Western European feed producer, for example, with multiple manufacturing plants and export outlets around the world, has reported significant efficacy gains when comparing Actisaf® Sc 47 HR+ new generation version with the product in its original formulation.
Having optimized its pelleting process in recent years in response to changing customer requirements, the company decided to test Actisaf® HR+ new generation across its range of feeds for dairy cows. This involved carrying out assessments at two factories, with two production lines run according to short-time conditioning and one line on a more elongated conditioning basis.
The test was designed to see how this product coped with the challenging high temperature demands of modern feed conditioning, while also comparing the two different processes.
Resistance studies, carried out in cooperation with a team from Phileo by Lesaffre, revealed that result had compliant and homogenous status; that is to say, within the expected number of live yeasts in each g of this product (commonly called 'CFU').
"It was a pleasure to work in this kind of partnership with a supplier," said a spokesperson for the customer. "It's of great importance that suppliers understand our needs and can help us to address the numerous questions we are confronted with in our daily operations. Putting all the parts of the puzzle together enables us to develop products which have a proven efficacy and deliver predictable results."
South East Asia assessment
User feedback from two pig sector feed producers in South East Asia has also shown good resistance levels in Actisaf® HR+ new generation.
Customer one carried out regular tests throughout 2018, assessing the persistence of CFU in finished sow feed. Additional monitoring of the parameters used in the company's pelleting process revealed an increase of the Specific Thermal Energy (STE)* prompting trials with Actisaf® HR+ new generation. In fact, Actisaf HR+ new generation is known to be resistant in different challenging pelleting conditions. This good performance duly returned a high resistance. Currently, the customer is using Actisaf® HR+ new generation with 'full confidence'.
South East Asia customer two, who is a major producer of piglet feeds was using a die diameter of 2.5 mm. This kind of production was extremely challenging, alongside a relatively straightforward die temperature range of 80-85°C.
Once again, this prompted the carrying out of several tests featuring Actisaf® HR+ new generation, with results showing a good resistance of this product in such challenging conditions.
Tailor-made quality control focused on resistance
While customers have been discovering the high-level effectiveness of Actisaf® HR+ new generation, the product's developer, Phileo by Lesaffre, has continued to apply systematic quality control measures at production plant stage, to ensure maximum CFU levels are available to end users.
Laboratory tests carried out on all batches of Actisaf® HR+ new generation before they are allowed to leave the two productions plants (Marcq-en-Baroeul, France, & Voronezh, Russia), cover both CFU and DM** factors. The company also runs an internal ringtest every two years to ensure there is no deviation in product analysis.
Additional quality control tests are carried out five times a year at pilot level. These are applied to batches on a selected basis, a programme which involves examining around 45 batches each year. These tests, which relate to the product's resistance to the pelleting process, are carried out at Tecaliman Research Centre in Nantes, France.
Established as part of a PhD thesis, the pilot tests are 'absolutely comparable' to the processes which are used at an industrial level, as explained by Sandy Rouchouse, Research Engineer at Tecaliman.
"Thanks to the expertise of both Tecaliman and Phileo, these tests are the fruit of long-term collaboration, spanning at least 15 years," she said. "As a result, the tests we use today are extremely specific, challenging and representative of field conditions. Our collaboration objective was to get 100% conformity in these tests, and that's what we've achieved."
Phileo's long-standing commitment to improving both products and services, driven by a highly informed closeness to its customers, ensures that new ideas and solutions are always in development.  In this context, Actisaf® Sc 47 HR+ new generation is a perfect example of the company's philosophy in action, delivering on-farm results which are fully in tune with the industry's present and future needs.
*Specific Thermal Energy (STE): represents energy transfer from heat sources (eg. Steam injection) to the material [Janssen et al., 2002].
**Dry Matter (DM): is a measurement of the mass of product when completely dried.