04 Jun

Commercial trials prove Actisaf® Sc 47 HR+ new generation was 'born to stay alive'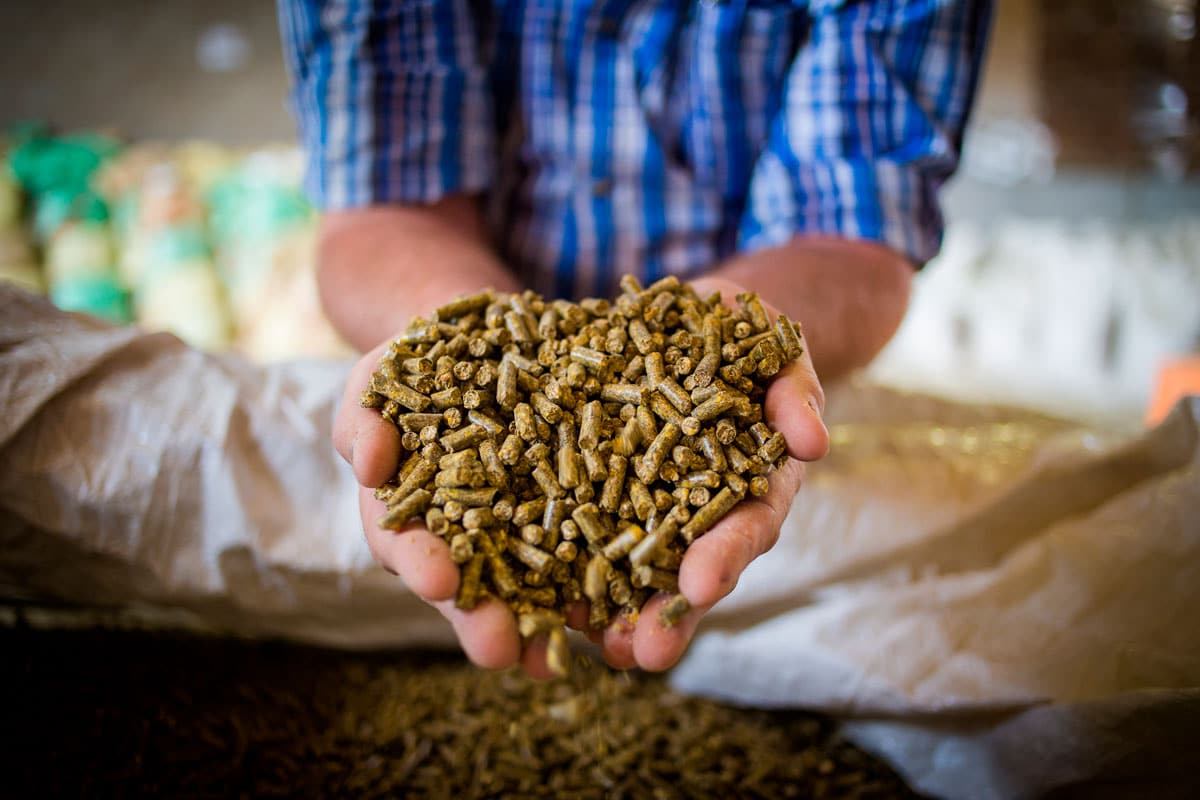 Extensive commercial testing of Actisaf® Sc 47 HR+ new generation under highly demanding conditions has confirmed the product's top-level and consistent performance.
Having already achieved excellent pre-launch results last year across no fewer than 125 pilot trials, Actisaf® Sc 47 HR+ new generation has now successfully established a strong commercial record after being exposed to 17 industrial trials, spanning a broad range of representative and challenging conditions.
Actisaf® Sc 47 HR+ new generation, which was launched officially at EuroTier, Germany, in November last year, is the result of extensive research and development activities by scientists at Phileo by Lesaffre, through which the company's highly effective live yeast probiotic has been infused with significantly higher resistance to the extreme demands of pellet processing than was previously possible.
As a result, the new product is equipped to withstand the physical stress factors involved in the pelleting process without any loss of efficacy, a fact which has enabled Actisaf® Sc 47 HR+ new generation to take an 'unrivalled step forward' within the live yeast probiotics market.
Phileo by Lesaffre's Actisaf® yeast probiotic, when used as a supplement in animal feed, is known to help improve fibre digestion; improve and stabilize the microflora balance for better performance and deliver better quality end products.
Coping with pelleting stress factors
However, to enable such benefits to reach the target species without any reduction in efficacy, researchers at Phileo by Lesaffre regularly address the challenge of preserving the live status of the probiotic in the face of the ever-rising pelleting demands of today's feed and farming industries. This has meant working to create a live yeast probiotic which is always capable of withstanding the four key stress factors of the pelleting process; namely, compression & friction, heat, humidity and compatibility with acids.
The company's original solution, launched ten years ago, was Actisaf® Sc 47 HR+, a concentrate of live yeast Saccharomyces cerevisiaeSc 47 processed into a micro spherule form, enabling it to remain alive and fully active under the pelleting conditions that existed at the time.
The need to keep pace with the latest technical requirements of modern feed processing, however, such as the use of far higher heat treatments than were used in the past, subsequently led to last year's launch of Actisaf® Sc 47 HR+ new generation. This new product, still entirely made of pure yeast, is equipped with far higher pelleting resistance than the previous version. It is also designed to meet the considerable cost optimization demands which apply to all modern pelleting activities.
Commercial exposure to 17 industrial trials, from "severe" to "extreme" conditions
Rigorously tested at pilot level before being unveiled at EuroTier, Actisaf® Sc 47 HR+ new generation has followed its public launch by being exposed to six months of stringent scientific and practical examination under full commercial conditions. This included being part of industrial trials carried out at 13 different pelleting locations in Europe and Russia and 4 in Asia.
More than half the trials (53%) focused on swine feed, where pelleting parameters are routinely at their most challenging. Ruminant feed pelleting, meanwhile, accounted for 35% of the trials with the remaining 12% being used to cover all other feeds, including horse products.
Multi-sampling of feed products was taken at different points of the pelleting process with all technological parameters being rigorously recorded at each key point of the pelleting chain.
Pelleting demands ranged from 'severe' to 'extreme' with 14 of the trials using a simple pelletizer and three using a double pelletizer. A standard conditioner was used for the three double pelletizer trials and 11 of the simple pelletizer trials. The remaining three simple pelletizer trials used a BOA compactor process.
Because adding moisture and temperature via steam during the conditioning step may have adverse effects on active ingredients, the Specific Thermal Energy (STE) of each process has also been recorded. This indicator represents the energy transfer from heat sources (via steam injection) to the feed (Guerin & Thomas, 2013).
Minimum and maximum points, recorded for the 17 trials, were as follows:
The 17-trial conclusion was that Actisaf® Sc 47 HR+ new generation is equipped with top-level resistance, enabling it to embrace the demands of modern pelleting, under a large variety of trial conditions, with a high degree of consistency and conformity and with CFU counts grouped between 6,3 and 7 log CFU/g.
Feed Tech service delivery
Alongside the new product, Phileo by Lesaffre has also launched a new Feed Tech Service as a complementary initiative to better support feed manufacturers' specific needs.
Offering the three main pillars of technical assistance, information sharing and in-depth training to customers, the new service is designed to enhance the company's long-standing involvement with client businesses as they seek to embrace new and emerging challenges.
Phileo by Lesaffre's scientific knowledge and practical understanding of the industry, especially concerning the handling of probiotics during pelleting, is based on the detailed analysis of more than 2000 feed samples a year.
This process is not for internal knowledge alone, of course, but has been created as a fresh scientific and technical resource to be shared freely and openly with customers to help them develop their own activities and advanced technical solutions.